Jorge Cervantes' public career spans 39 years. His books and DVDs (50 total) are published under his given name, George F. Van Patten and pseudonym, Jorge Cervantes, in Dutch, English, French, Italian, Japanese, German, Russian, and Spanish.
Self-publisher, Cervantes' (Indoor) Marijuana Horticulture book was christened "the Grow Bible" in 2000 by indoor, greenhouse and outdoor growers. His knowledge and hands-on experience inspired millions of growers worldwide to apply simple, effective techniques to grow more and better cannabis.
Countless growers opened their gardens, greenhouses and grow room doors to help Jorge share their know-how with you.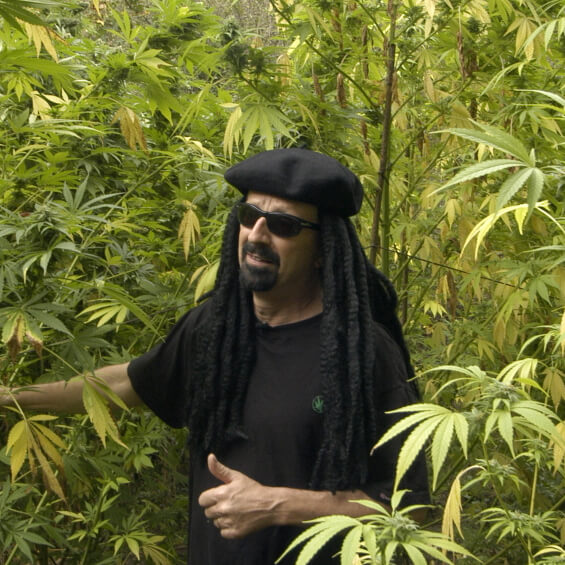 Underground guerilla years (1983-2010) Cervantes wore a disguise to conceal his identity so that he could teach the world to grow. Operation Green Merchant (1989) set up by the Drug Enforcement Agency (DEA) and local law enforcement sent more than half of Jorge's friends to prison during the infamous "War on Drugs". Cervantes came "out of the closet" in a 2010 interview on National Public Radio (USA).
Hundreds of articles by Cervantes are chronicled in 12 languages – Dutch, Cheech, English, French, Hungarian, Italian, Japanese, German, Polish, Portuguese, Russian, and Spanish. His regular columns in High Times (USA) and Soft Secrets (Europe and Latin America) keep millions growing.
YouTube videos receive millions of hits. Check out more than 250 grow videos with cultivation information you can use immediately.
Travel – Cervantes trekked to five continents traveling extensively in North America, Latin America, Western Europe, and Australia to research and publish cannabis cultivation techniques.
Bilingual (English/Spanish) Cervantes lives in Spain where he continues to teach the world to grow more and better cannabis.
Year 1983
Published Indoor Marijuana Horticulture – English
Year 1988
Published Marihuana Binnen – Dutch
Year 1994
Published Indoor Marijuana Horticulture – German
Year 2002
Published Mariihuana Cultivo Interior – Spanish
Year 2005
Published Culture en Interieur – French
Year 2006
Published Marijuana Horticulture 5th Edition – English
Year 2008
Published Marijuana Orticoltura – Italian
Year 2012
Published Marijuana Horticulture – Russian
Year 2015
Published Cannabis Encyclopedia – English
Follow Jorge's news
on social media